Connect to What Matters Most at
The Boro
We help residents and office tenants find the best way to travel to the places that matter most. Take the Metro to work. Walk to meet friends for dinner. Or enjoy telework. The Boro Connect Team is here to help you find the travel options that fit your needs.
Request a Personalized Commute Plan
Need help getting to work? Fill out our form. You will receive a custom commute plan to help you get to work in a way that suits your lifestyle and meets your travel needs.
Learn more about your travel options at The Boro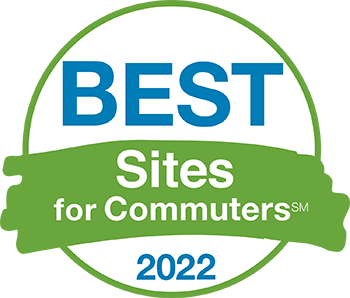 The Boro is proud to be recognized as one of 2022's Best Sites for Commuters.
Our Team is Here for You
We are dedicated to helping members of The Boro community find transportation choices that fit their specific needs.
Activities/Blog
There are many ways to get active in The Boro community, from giveaways and contests to helpful blog posts and on-site events.