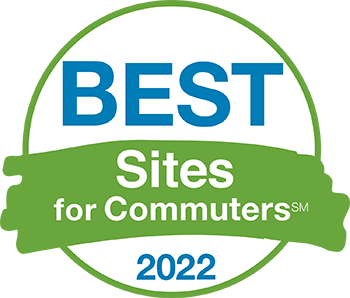 We are proud to announce that The Boro has been recognized as a 2022 Best Site for Commuters. This award recognizes The Boro as a site that provides stellar commuter benefits and create a positive impact on the community.
The Boro Connect website, which acts as The Boro's travel and commuter assistance program, provides a vast array of resources and site amenities for commuters:
Customized trip planning
Telework resources and program planning assistance
Bike storage and rentals
Carpool services
Tesla Carshare service exclusively for Bolden, Rise, and Verse residents
The team at Boro Connect look forward to continuing supporting your commute to work, teleworking tips, or if you are in a hybrid schedule. Please reach to the team at info@theboroconnect.com you need any assistance. Thank you for being a vital part of The Boro community and we look forward to being a part of your commuting journeys!